Freeman Plastic Surgery Laser & MedSpa: Mark E. Freeman, MD
1855 Madison Avenue
Idaho Falls, ID 83404
Phone: (208) 881-5351
Toll-Free: (866) 833-5351
Mon–Thu: 8:30 a.m.–5 p.m.
Fri: 8:30 a.m.–4 p.m.

Wilson Location
Mark E. Freeman, MD
1923 Moose Wilson Road
Wilson, WY 83014
(208) 881-5351
Our Wilson plastic surgery clinic is a convenient option for patients in Jackson Hole and other communities east of our Idaho Falls office. Dr. Freeman is pleased to serve patients of this beautiful region at this inviting and private location along the West Bank. Choose from a wide variety of non-surgical treatments for a subtle refreshment, have a photo-facial, or even meet with us to discuss a more extensive surgical procedure. We look forward to getting to know you and serving your aesthetic needs right here in Wilson.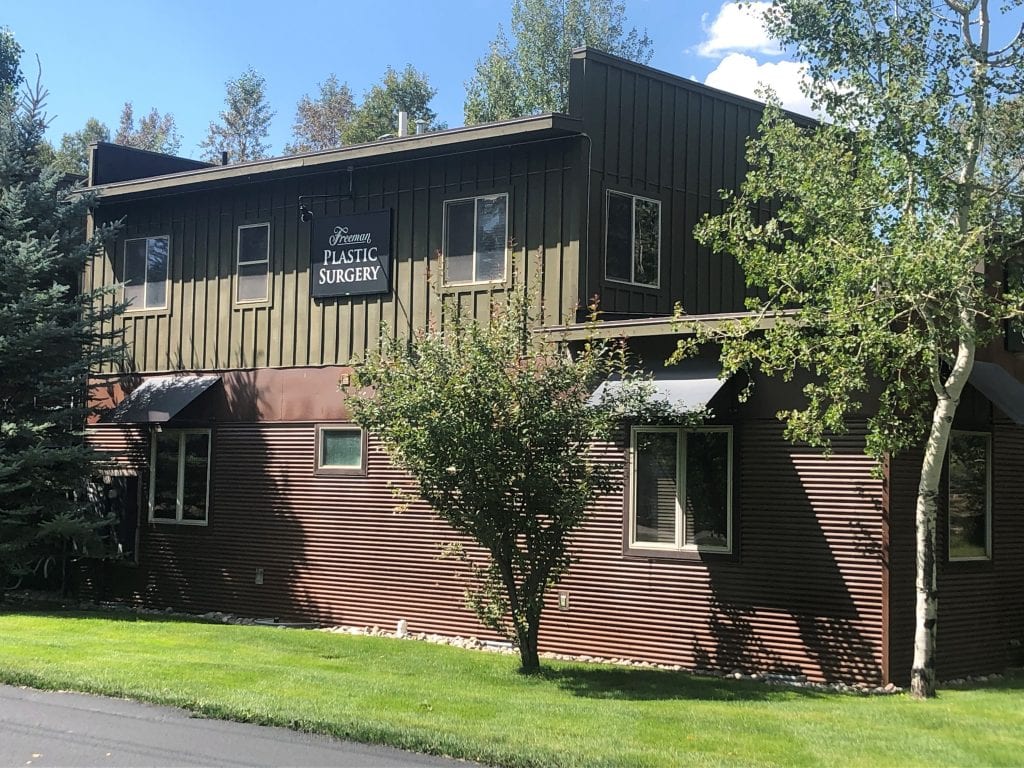 Dr. Freeman serves patients from throughout the region at his Wilson, Wyoming, office. To meet with him, request a consultation online or call us at (208) 881-5351 to schedule your appointment.
Driving Directions
From Jackson
Head west on WY-22.
Turn right onto Moose Wilson Road.
Freeman Plastic Surgery is at 1923 Moose Wilson Road, in Osprey Landing on the left side of the road.
Back to Top