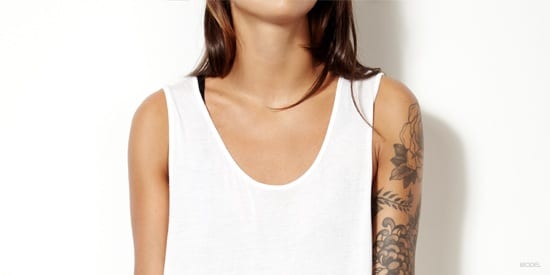 The truth is, millions of Americans live with unwanted tattoos. With technological advancements in cosmetic treatments, laser tattoo removal is gaining popularity. To provide our patients with the best services available, we are excited to announce that we now offer laser tattoo removal treatments at our Idaho Falls plastic surgery practice. We use the Astanza laser tattoo removal system to safely and effectively remove unwanted tattoos through short treatments with minimal discomfort and downtime. This revolutionary laser system is an outstanding addition to our practice.
If you're considering having a tattoo removed, there are 3 things you should know before you schedule your first treatment:
More than one treatment may be required. As with many cosmetic laser procedures, more than one treatment may be needed to achieve the best possible results. At the time of your consultation, my staff and I will be able to determine how many treatments may be needed to remove your tattoo, as well as the duration of your treatments. With the Astanza system, treatment frequency, duration, and results depend on a number of factors, including:
Type of ink used in your tattoo
Color of ink used
Size of tattoo
Location of tattoo
Patient's skin color
Discomfort and downtime are minimal. Laser tattoo removal treatments are quickly gaining popularity, due in part to the fact that the treatment is faster, easier, and more comfortable than ever before. A treatment can be done right in our office, where a topical numbing cream or local anesthetic is applied to ease any discomfort. As discussed, the duration of the treatment depends on many factors, but it is still faster than historical methods of tattoo removal. Patients will have little to no downtime after the treatment and will be able to return to their daily routines immediately.
Treatments should be done by a medical professional. Laser treatments are relatively easy for the patient, but that doesn't mean they aren't powerful. If used incorrectly, the lasers can have adverse effects or leave permanent markings on the skin. Therefore, it is important to have all laser treatments done by a professional. This individual should have extensive laser training and practice under a doctor's supervision in a medical office. Our technicians are licensed and certified in these treatments and have vast experience.
If you're considering laser tattoo removal, contact our practice to learn whether you are a candidate. We have qualified laser technicians with the expertise to remove your tattoo safely and effectively. You can contact us online or by calling (208) 881-5351.