Freeman Plastic Surgery: Mark E. Freeman, MD
1855 Madison Avenue
Idaho Falls, ID 83404
Phone: (208) 881-5351
Toll-Free: (866) 833-5351
Mon–Thu: 8:30 a.m.–5 p.m.
Fri: 8:30 a.m.–4 p.m.

Tummy Tuck
Abdominoplasty, often called a tummy tuck, is one of the most requested procedures among Dr. Mark Freeman's patients. He understands that today's media is full of "six-pack abs" and flat waistlines, but the truth is that many people can never achieve a toned tummy with exercise and dieting alone. Men and women often visit Dr. Freeman seeking a tummy tuck from Idaho Falls, Pocatello, and Boise, Idaho, and Jackson Hole, Wyoming, as well as other areas throughout the Rockies.
Tummy Tuck

Before & After Photos
WARNING:
This feature contains nudity. Please click OK to confirm you are at least 18 years of age and are not offended by such material.
What Is a Tummy Tuck?
A tummy tuck can often correct what years of diet and exercise have been unable to do in only a few hours. For those who have nearly given up on exercise, a tighter tummy often kick-starts them into a more active lifestyle. Not only can a slim waistline free from excess sagging skin give you a newfound sense of self-confidence, but it can also open a whole new realm of possibilities for your closet. Instead of or in addition to a tummy tuck, many patients choose liposuction to further improve their body contour.
Considering Body Contouring Cosmetic Surgery?
There are two main issues to think about when addressing the stomach. The first is the laxity of the skin and fatty layer overlying the abdominal muscles. While the muscles beneath may be tight and firm, it is quite common to acquire redundant or loose skin over the waistline, especially after weight loss or pregnancy. To make matters worse, stretch marks often develop and the belly button becomes distorted. Skin types vary from person to person, and those with less elasticity often find it impossible to get the skin to snap back into position.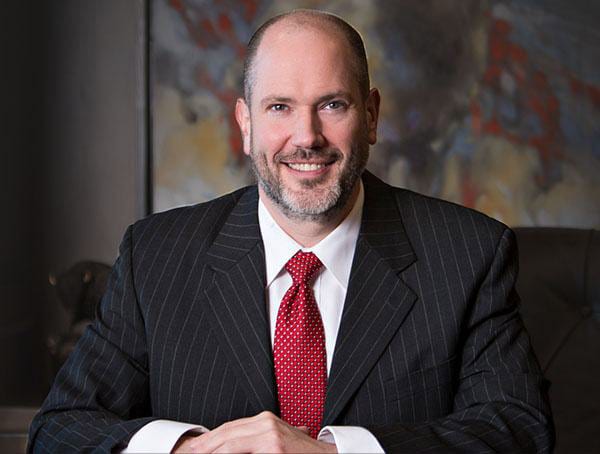 Mark E.
Freeman, MD
Dr. Freeman is a board-certified plastic surgeon who is known throughout the region for his extensive training, warm personality, and commitment to delivering high-quality results.
Meet Dr. Freeman


*Dr. Freeman is the only current active member of The Aesthetics Society associated with this practice.
The second issue is the deep layer of the abdomen, even below the fatty layer. The abdominal area not only tends to accumulate dense fat cells, but the muscles and fascia are often distorted and stretched from pregnancy, weight gain or simply genetics. Once this fascial layer has been weakened and the muscles pushed away from the midline, a condition called diastasis recti, there is no way to pull it back together through exercise. This weakness leads to the abdominal contents pushing forward, creating an unsightly "pooch" in the lower abdomen, often seen with aging.
The good news for my patients is that the abdominoplasty operation can address all of these issues at the same time. Not only can the tummy be flattened by removing skin (and stretch marks) and the belly button reshaped, but the abdominal muscles and fascia are also tightened to form an internal corset or girdle.
Vectra® 3-D
Visualize the results of your facial, body, or breast procedure before surgery. The VECTRA system combines your image with medical data to create a highly realistic 3-D simulation.
What Is a Mini Tummy Tuck?
A mini tummy tuck is less invasive than a standard tummy tuck. It focuses on the abdominal area from the belly button down to the pubic bone. The mini tummy tuck does not involve repositioning the belly button or repairing the abdominal muscles; therefore, it is appropriate for a limited set of patients.
About Tummy Tuck Surgery
As with every procedure I perform, I believe in a customized approach to every patient's wishes. There are many variations to the standard tummy tuck procedure that I find valuable while addressing the needs of my patients. It may be that only a small amount of skin needs to be addressed and a mini tummy tuck is all that is needed. Some patients may have both issues following pregnancy that are able to be approached using only an old C-section scar. In contrast, other patients may have larger stomachs following weight loss that require a more integrated approach and whole body rejuvenation.
Can a Tummy Tuck Be Combined With Other Procedures?
A large number of mothers have discovered all too well the toll pregnancy can take on the abdomen and breasts. There are also those who have worked hard to lose weight only to be faced with the burden of excess skin in several areas. As a result, many potential tummy tuck patients ask whether they can have another procedure performed at the same time, such as breast augmentation. Often we are able to focus on other areas at the same time, such as in a Mommy Makeover or total body rejuvenation after weight loss; however, your safety is always my first priority. Make an appointment today so that we can discuss whether you are an ideal candidate for a combined procedure.
Tummy Tuck Recovery
Recovery varies between tummy tuck patients, but most are ready to return to work and their daily routines in about 2 to 4 weeks. You will return home from surgery with surgical drains and an abdominal binder in place. The drains prevent the build-up of fluid as you heal and are removed in a week or 2 at a follow-up visit. You will need to wear the binder for about 6 weeks. While you won't be able to stand upright for several days, it's important to get up and walk around frequently to aid the healing process. It can be helpful to sleep in a recliner initially to keep a slight bend at the waist and avoid straining your incision. It's easier to get up from a recliner than from a bed as well. You will need to hold off on strenuous activity for about 6 to 8 weeks.
Tummy Tuck FAQ
Is tummy tuck surgery painful?
Abdominoplasty is major surgery, so expect to have moderate pain the first several days after surgery. Most patients can manage their discomfort with prescription pain medication and say that their results are well worth the challenge of recovery.
How do I know if a tummy tuck or liposuction is best for me?
If excess abdominal fat is your only concern, liposuction will likely do the trick. If you have excess skin around your midsection, a tummy bulge from stretched abdominal muscles, a misshapen belly button, or a combination of these concerns, you will need a tummy tuck. I often combine these procedures to help patients reclaim their "teenage abdomen."
Will I have a visible scar after surgery?
While scars cannot be avoided with surgery, I take special care to place the incision as low as possible where it will be covered by underwear and swimsuits. Many patients are excited to wear a bikini for the first time in years after tummy tuck surgery.
Can I still get pregnant after a tummy tuck?
The surgery will not affect your ability to become pregnant. However, to make the most of your investment in recovery time and money, I recommend waiting until your family is complete before having a tummy tuck. Pregnancy is likely to stretch out the skin and muscles, reversing the improvements from your tummy tuck.
It's easy for women and men to learn more about tummy tuck surgery. Request an appointment online with Dr. Freeman, who is happy to help you explore your cosmetic options.
Back to Top