Freeman Plastic Surgery Laser & MedSpa: Mark E. Freeman, MD
1855 Madison Avenue
Idaho Falls, ID 83404
Phone: (208) 881-5351
Toll-Free: (866) 833-5351
Mon–Thu: 8:30 a.m.–5 p.m.
Fri: 8:30 a.m.–4 p.m.

CoolSculpting®
For some people, stubborn fat can be a nagging concern despite a healthy diet and extra hours at the gym. Heredity, age, and other factors all contribute to those frustrating "trouble spots" on the waist, hips, abdomen, neck, and other locations. Previously, people had little choice beyond living with the fat or getting liposuction. But Dr. Mark Freeman thinks patients who work hard to maintain their bodies deserve to look great — and he's proud to offer nonsurgical fat reduction with CoolSculpting®treatments in both his Idaho Falls, Idaho, and Jackson, Wyoming, offices.
If you're curious about how CoolSculpting can improve your contours, request an appointment online with Dr. Freeman online. Women and men visit him for CoolSculpting from Pocatello, Jackson Hole, and other communities near his offices.
What Is CoolSculpting?
CoolSculpting is an FDA-approved, completely non-invasive procedure that freezes the fat in those annoying trouble spots. CoolSculpting's targeted cooling process attacks fat from outside your body. Because fat cells freeze at a higher temperature than other cells, CoolSculpting effectively kills fat without harming the surrounding tissue. Within weeks, these frozen fat cells are naturally eliminated by your body. The results can be long-lasting and dramatic.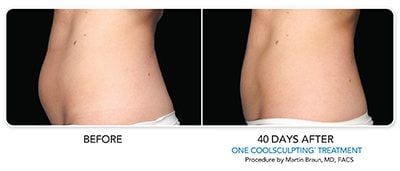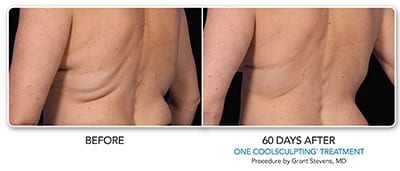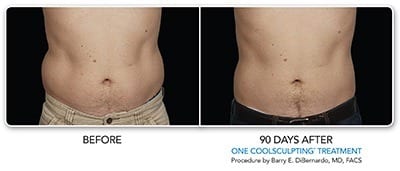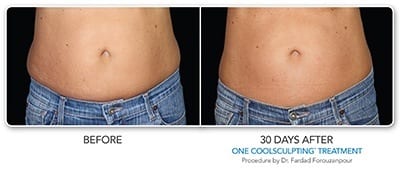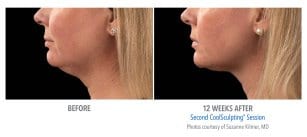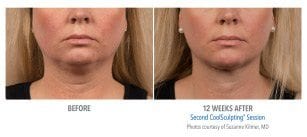 CoolSculpting doesn't require incisions, so there's nearly no downtime. Most patients can return to their normal activities immediately following the procedure; many even undergo treatments during their lunch hours.
Treatment Areas
A variety of applicators are available for the CoolSculpting machine that are suited for treating different areas of the body. We offer all the options, including:
CoolFit® applicator for the midsection and back
CoolSmooth™ applicator for thighs
CoolMini™ applicator for small areas such as a double chin
CoolSculpting Candidates
It's important to remember that CoolSculpting is not a weight loss solution for patients who are very overweight. Though CoolSculpting's results can be dramatic, it's not a substitute for the surgical liposuction or tummy tuck procedures Dr. Freeman offers to Sun Valley and Twin Falls patients. Good CoolSculpting candidates are generally in good health and near their goal weights but are bothered by visible fat deposits.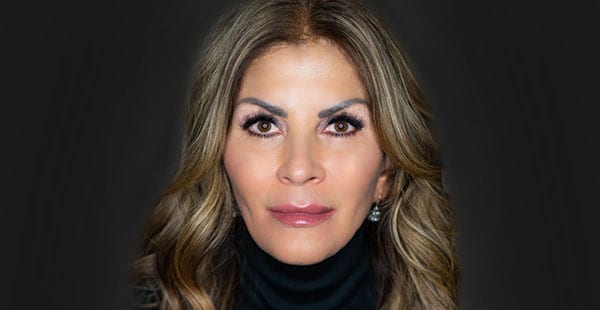 Meet Lori
Lori is a Registered Nurse who uses her nearly 3 decades in patient care to masterfully perform nonsurgical services with compassion and an emphasis on patient education.
Your CoolSculpting Procedure
During your CoolSculpting procedure, our experienced staff will discuss with you which areas you'd like to have treated. They will position the CoolSculpting device and draw the area of fullness between 2 cooling panels. During this time, you'll probably feel a pulling sensation or pressure, as well as an intense cold. Most procedures take around an hour, depending on the specific needs of the patient. Many people use the time as an opportunity to read, relax watching a video, or catch up on work.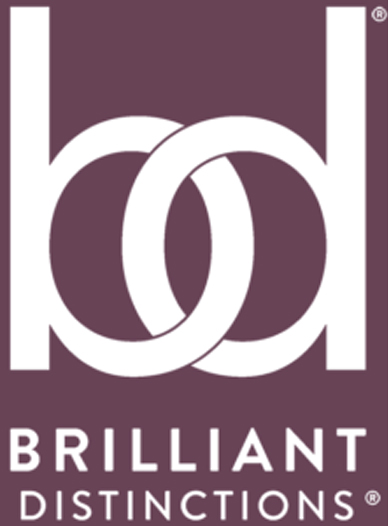 Earn Rewards With Brilliant Distinctions
Brilliant Distinctions® helps you collect points and save money on your favorite Allergan products and services.
Enhance Your Experience
Dr. Freeman is pleased to offer the Zimmer ZWave, a device that uses radial pulse technology to replace the manual massage that typically comes after a CoolSculpting treatment at most practices. The noninvasive ZWave device helps to break down the tissue that causes the appearance of cellulite. It also targets the fat cells that may not have been fully frozen by the traditional CoolSculpting process to further enhance your results.
Your CoolSculpting Results
Following your treatment, you may experience redness, tingling, numbness, minor bruising, or discomfort in the affected area. These side effects are temporary and, in most cases, do not hamper patients from returning to normal activities.
Your results will begin to become visible about 3 to 4 weeks after your procedure. They can continue to develop for up to 3 to 4 months. If you maintain your weight through diet and exercise, the results of a single CoolSculpting treatment can last for years.
Back to Top