Freeman Plastic Surgery: Mark E. Freeman, MD
1855 Madison Avenue
Idaho Falls, ID 83404
Phone: (208) 881-5351
Toll-Free: (866) 833-5351
Mon–Thu: 8:30 a.m.–5 p.m.
Fri: 8:30 a.m.–4 p.m.

Dermal Fillers
Our faces show signs of aging in different ways. Wrinkles gradually appear, often first showing up around our eyes and mouth. Beneath the skin, the loss of tissue gives faces a hollow look. Dermal fillers injected into specific areas of the face help patients from Pocatello and other nearby areas restore volume and smooth out wrinkles without the need for more invasive surgery. RADIESSE® and JUVÉDERM® are some of the dermal fillers used for face and lip injections at our Idaho Falls cosmetic plastic surgery location.
At Freeman Plastic Surgery, we offer facial rejuvenation with virtually no downtime so you can return to your daily routine after your treatment.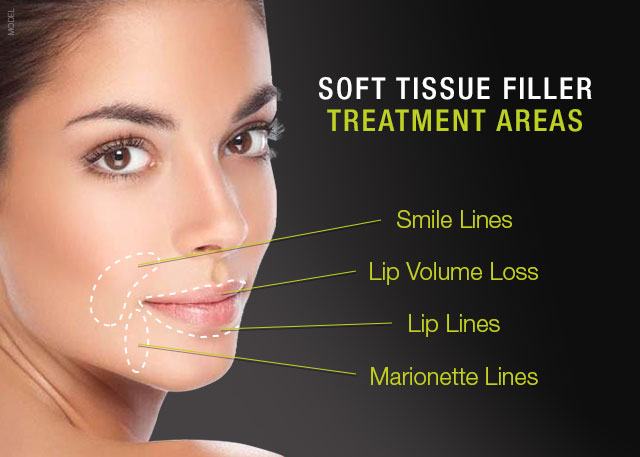 What Are Dermal Fillers?
Some of the most popular cosmetic procedures at Freeman Plastic Surgery are injectable fillers. Our fillers are essentially injectable gels composed of materials that are found naturally in your body and that are vital for keeping skin plump and hydrated. The latest generation of fillers includes long-lasting products that, when injected by experienced medical professionals, can provide excellent, natural-looking results.
Our range of fillers at Freeman Plastic Surgery allows us to tailor your treatment plan to your specific needs. Although various fillers are similarly composed, certain patients may respond better to one type than another. Fillers available to our patients include the following:
JUVÉDERM
The key ingredient in this smooth gel is hyaluronic acid (HA), which is found naturally in the body. Injections of JUVÉDERM fillers flow easily into the skin and restore volume to nasolabial folds, marionette lines, lip lines, and other wrinkles around the mouth and chin.
JUVÉDERM comes pre-formulated with lidocaine, a powerful anesthetic that keeps you comfortable during each injection. The results of JUVÉDERM are immediately observable and can be enjoyed for up to 9 months.
We also offer a related JUVÉDERM product, JUVÉDERM VOLUMA® XC, which is specifically intended to add volume to the cheeks. VOLUMA can last for up to 2 years.
Restylane® Lyft
Very similar to JUVÉDERM, Restylane Lyft is an HA-based filler designed to correct deeper folds and wrinkles, mostly on the lower face. It also comes in a gel pre-mixed with lidocaine to increase comfort. Restylane Lyft's larger molecules make it quite effective at treating deeper wrinkles and folds. Patients can expect their results to last between 4 and 6 months. Earn Rewards With All
Ē

Loyalty Program

Allē Loyalty Program helps you collect points and save money on your favorite Allergan products and services.
RADIESSE
This filler uses a unique active ingredient called calcium hydroxyapatite to create both instant improvement and sustained results. Extremely small calcium spheres are suspended in a smooth gel and injected through a fine needle. The presence of these spheres stimulates the skin and encourages the production of collagen.
Over time, the spheres are harmlessly metabolized by the body, leaving behind only the new collagen and soft, resilient skin. Results can last for more than a year, and some formulations include lidocaine for added comfort.
BELOTERO BALANCE®
This HA-based filler is known for its ability to self-adjust to softly fill various wrinkles throughout the face, from deep folds to fine lines. BELOTERO's results are immediate and can be observed for about 6 months — and even longer in some cases.
Which Dermal Filler Is Best for Lip Injections?
We typically recommend JUVÉDERM for lip injections as it adds precise, buildable volume while allowing for plenty of natural movement in the lips. After discussing your unique goals at your consultation, we will recommend the best filler formulation to help you achieve them. 
View Before & After Photos
What to Expect During Your Dermal Filler Treatment
Although filler injections are less invasive than cosmetic surgery, it's important to carefully plan the procedures. You'll have an opportunity to describe your cosmetic goals during your consultation with board-certified plastic surgeon Dr. Mark Freeman. Those goals will form the foundation of our treatment plan.
Most fillers include an anesthetic in their formulas, but you will still have the choice of using topical pain relief to enhance the comfort of your procedure. A typical filler treatment takes less than 30 minutes and requires no downtime or activity restrictions afterward.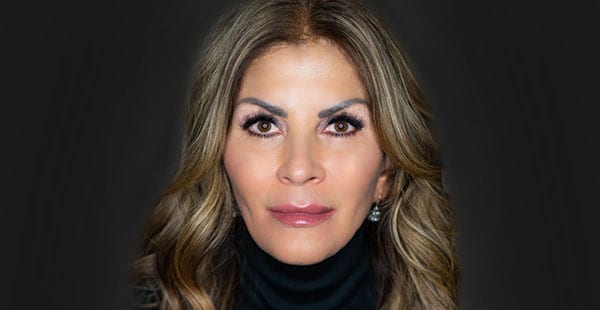 Meet Lori
Lori is a Registered Nurse who uses her 3 decades in patient care to masterfully perform nonsurgical services with compassion and an emphasis on patient education.
Dermal Filler FAQs
Will I need an allergy test prior to getting dermal fillers?
No. The fillers used at Freeman Plastic Surgery are made using material that is found naturally in your body, so allergy testing isn't necessary.
Can I combine dermal filler injections with other procedures?
Depending on your cosmetic goals, combining fillers with other procedures is quite common. A liquid facelift that includes BOTOX® Cosmetic or Dysport® injections can help provide a full facial rejuvenation by partially immobilizing muscles that cause forehead wrinkles and frown lines. You may also want to have liposuction or another surgical procedure to provide a more contoured jawline and neck. Dr. Freeman can recommend a combination of options that is safe and effective for you.
How long do dermal filler results last?
Your results will depend on the type of filler used. Results typically last at least 9 to 12 months, but some fillers last more than a year. JUVÉDERM's latest filler, VOLUMA XC, can restore volume to the cheeks and lasts up to 2 years.
Are dermal fillers safe?
Dermal filler injections are considered safe when performed by a skilled and credentialed aesthetic injector. All fillers we offer are FDA-approved. The procedure is minimally invasive and does not require any incisions, sutures, or anesthesia beyond topical numbing. 
Do filler injections hurt?
The injections are typically well-tolerated. Most fillers are formulated with a numbing agent, such as lidocaine, to reduce any discomfort. We may also use a topical anesthetic to numb your injection sites and keep you comfortable during your treatment. 
Is there a certain age I should consider getting dermal fillers?
There is no set age you should start getting fillers. It all depends on your concerns. Most people choose to start when they begin to notice wrinkles, folds, or a hollow look to their faces. Fillers are an effective way to keep your face looking younger for longer. 
Are fillers better than BOTOX?
Neither option is definitively better. It's more about which option is better for the specific concerns you are facing. BOTOX is used to treat dynamic wrinkles caused by facial expressions (crow's feet, frown lines, forehead lines), and fillers are used to treat wrinkles that result from loss of collagen or skin laxity. People commonly use both treatments together to address multiple signs of aging at once.
Learn more about how fillers can help achieve the results you want by requesting an appointment online. Women and men visit us from Pocatello and throughout Idaho and Wyoming.
Back to Top