Freeman Plastic Surgery: Mark E. Freeman, MD
1855 Madison Avenue
Idaho Falls, ID 83404
Phone: (208) 881-5351
Toll-Free: (866) 833-5351
Mon–Thu: 8:30 a.m.–5 p.m.
Fri: 8:30 a.m.–4 p.m.

Halo™ Laser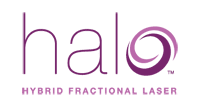 Regardless of how diligently we care for our skin, sun exposure and other environmental effects can often leave behind visible damage that is difficult to remedy with at-home treatments. To help people from Pocatello and surrounding areas combat these more complex skin issues, board-certified plastic surgeon Dr. Mark Freeman and his aesthetic staff are proud to offer the most advanced fractional laser skin resurfacing treatments at our Idaho Falls plastic surgery office using the Halo Hybrid Fractional Laser from Sciton®. With its state-of-the-art Hybrid technology, Halo addresses both the superficial and the deeper layers of the skin at the same time, creating a noticeable improvement where it matters most.
"I love the Halo fractional laser! I like it a lot more than Fraxel®. I have had the Fraxel procedure, but didn't really ever want to do it again because of the long downtime. The Halo was much easier, more comfortable, and I had no significant downtime, feeling great just a few hours later and looked back to normal in a day or 2. I had it done on a Friday and went to work on Monday with even better results than I had with a Fraxel treatment."

— Dr. Mark Freeman
What Is the Halo Laser?
Unlike most laser skin treatments, which fall into either the "ablative" or "non-ablative" categories, Halo is a hybrid laser. This means it combines both types of lasers for the optimal result in just one treatment. Ablative lasers treat the outer layer of the skin for more straightforward improvement, while non-ablative lasers bypass this layer to target the deeper layers of the skin where collagen is produced. This deeper laser energy heats the skin, stimulating its natural regenerative process and encouraging it to replenish its stores of collagen.
What Does the Halo Laser Do?
Halo administers both ablative and non-ablative wavelengths, combining the impressive results of an ablative procedure with the minimal downtime of a non-ablative treatment. Using this technology, your Halo treatment can be completely customized to treat one or more of the following concerns:
Sun damage, including blotchiness and dark spots
Rough texture or other textural irregularities
Scars
Lines and wrinkles
Enlarged, visible pores
During your skin consultation, we're happy to evaluate whether the Halo laser is a good fit for you. We may also recommend Forever Young BBL™ treatments or other nonsurgical services depending on your goals.

Before & After Photos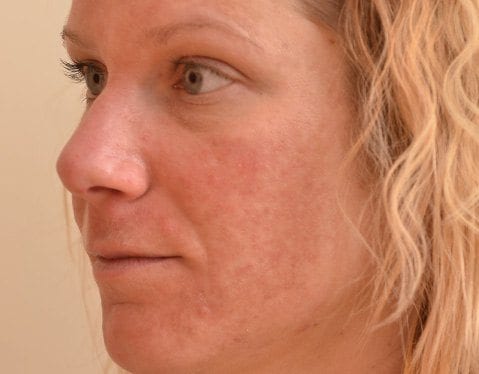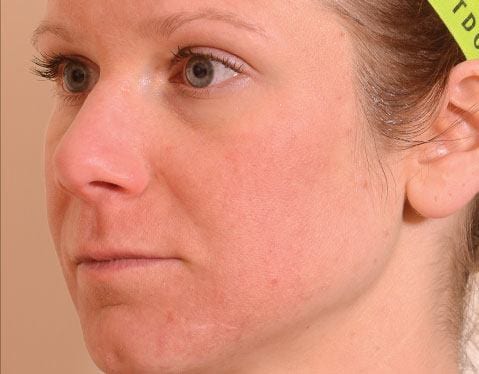 Photos Courtesy of Sciton®
What to Expect During a Halo Laser Treatment
The length of your Halo session depends on the level of treatment you'd like. During your consultation, we will help you determine exactly what to expect. In general, a single Halo treatment can be as brief as 25 minutes or an hour. In some cases, we will recommend a series of several shorter treatments.
During your treatment, we use a special handpiece to direct the various hybrid laser wavelengths into your skin. As the energy is administered, the device is constantly working to measure and control the temperature of your skin for unmatched safety, comfort, and precision.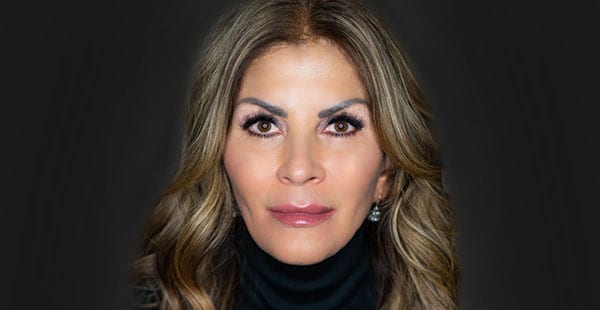 Meet Lori
Lori is a Registered Nurse who uses her 3 decades in patient care to masterfully perform nonsurgical services with compassion and an emphasis on patient education.
What Is Recovery Like After a Halo Laser Treatment?
Although the recovery time varies depending on the intensity of your treatment, most patients are able to return to regular activities, including wearing makeup, the day after treatment. We will give you a more specific sense of what you can expect prior to your appointment. Generally, we advise patients to avoid excess sun exposure for about a week.
Depending on your goals, you may need to return to our office for a series of treatments. We can recommend a customized regimen of skincare products to help enhance and maintain your results. As your skin heals after your treatment, new, soft, elastic skin gradually emerges, leading to a long-lasting, glowing complexion that helps you look as good as you feel. The most common response we get from patients is how much they love their new "Halo glow."
Halo Laser FAQs
Will Halo laser treatments improve acne scarring?
Yes, the scarring that occurs due to acne can be minimized by undergoing a series of Halo laser treatments. The number and intensity of the treatments depend on the severity of the scarring, although most patients see significant improvement after 2 to 4 procedures.
What areas can be treated with the Halo laser?
The most common treatment area is the face, but the Halo laser effectively improves the skin in practically any area of the body. You can expect excellent results for the neck, décolletage, and hands, which typically exhibit the most sun damage.
When will I see results after my Halo laser treatment?
Results emerge gradually in the week after an initial treatment. In the first 2 or 3 days, you'll notice some redness, swelling, and a slight bronze tinge in the treatment area. By the third or fourth day after the procedure, the skin begins lightly flaking and reveals fresh skin. Expect to see optimal results in the first 2 or 3 weeks.
If you're ready to learn more about your treatment with the Halo laser, request an appointment online or call our office at (208) 881-5351 to meet with Dr. Freeman or our laser specialists.
Back to Top