Freeman Plastic Surgery: Mark E. Freeman, MD
1855 Madison Avenue
Idaho Falls, ID 83404
Phone: (208) 881-5351
Toll-Free: (866) 833-5351
Mon–Thu: 8:30 a.m.–5 p.m.
Fri: 8:30 a.m.–4 p.m.

VECTRA® 3-D Imaging
Imagine being able to see what your breast augmentation might look like before you undergo plastic surgery. Or, imagine comparing the potential results of a breast lift with those of a breast augmentation. Using VECTRA 3-D imaging, Dr. Mark Freeman's patients can preview the outcome of facial, body, or breast procedures prior to surgery. A peek into the future using the VECTRA 3-D machine is possible at Dr. Freeman's Idaho Falls office.
Plastic surgery patients from the Boise and Twin Falls, Idaho, areas are invited to come see how this technology can work for them by requesting an appointment online with Dr. Freeman. Patients come to Dr. Freeman from areas such as Utah, Montana and Jackson, WY, for cosmetic surgery using VECTRA imaging.
View Before & After Photos
See for Yourself
Many Idaho plastic surgeons offer photo galleries of their results as a useful tool for potential patients. Dr. Freeman offers before-and-after photos as well, but takes imaging to the next level with VECTRA. The technology can help you and Dr. Freeman determine together how to achieve the best outcome for the cosmetic procedure you are considering, whether it's a tummy tuck, or a breast reduction. Using VECTRA 3-D imaging, you could, for example:
Decide whether you want larger or smaller breast implants
Using advanced software, the VECTRA system combines your image with medical data to create a highly-realistic 3-D simulation that can be viewed from different angles. The images can be manipulated to show the potential results of your augmentation depending on the size of the implants. It can also show the potential results of a breast lift without implants.
Look at various angles to determine whether a mini or full tummy tuck would be better to achieve your body sculpting goals
VECTRA 3-D images are a useful tool for seeing both the potential results of a procedure and its possible limitations. This can be very helpful in determining the ideal procedure to achieve your goals.
Explore the possibilities of body contouring using liposuction
Patients hesitant about body contouring procedures such as liposuction can get a preview of what the results will look like using the VECTRA system.
Preview the results of facial cosmetic surgery, or non-surgical treatments such as BOTOX® or dermal fillers
If you're considering a facelift, or BOTOX or other injections, the VECTRA system allows you to see how you would appear. It's especially useful because slight changes on your face can make a profound difference for your appearance.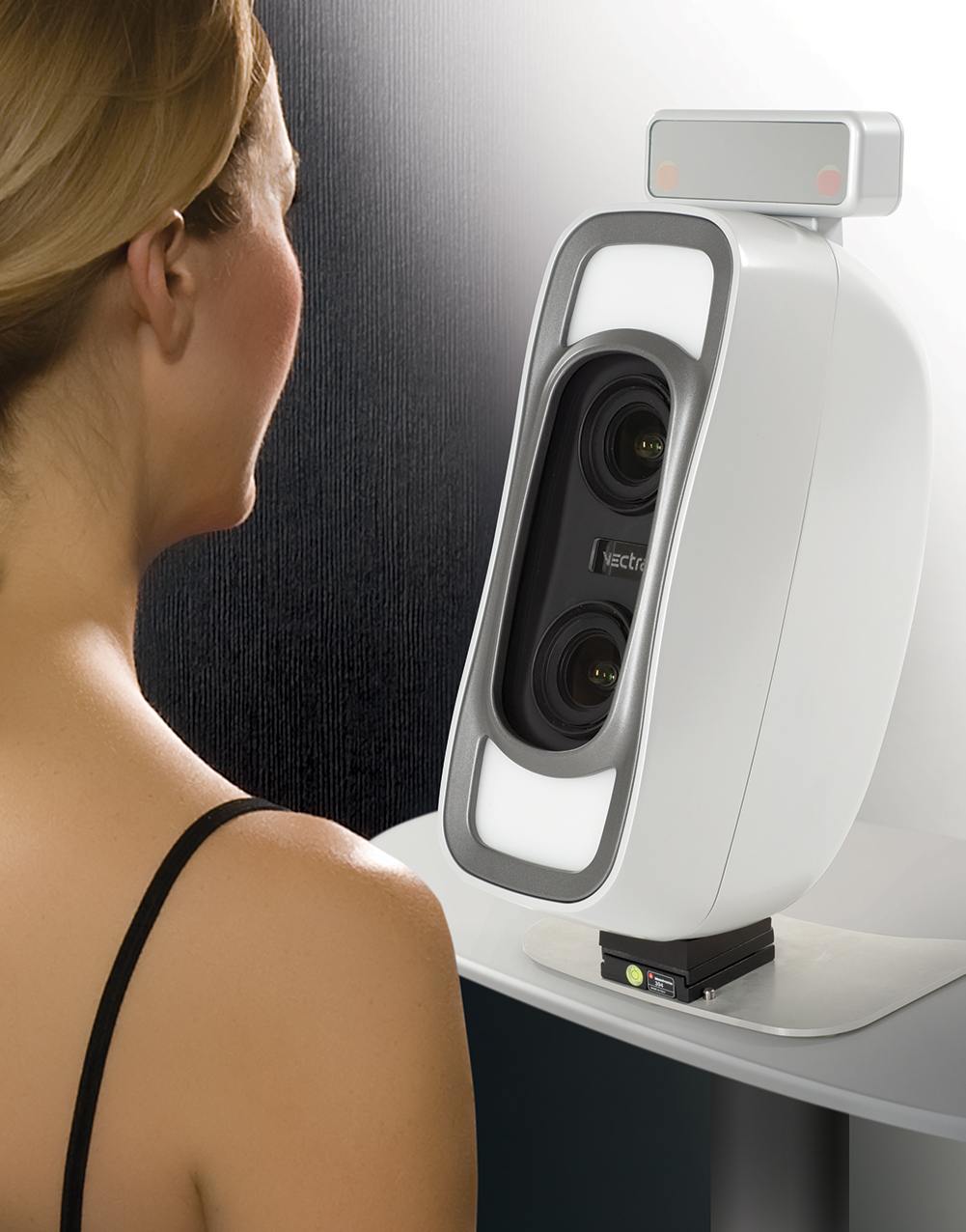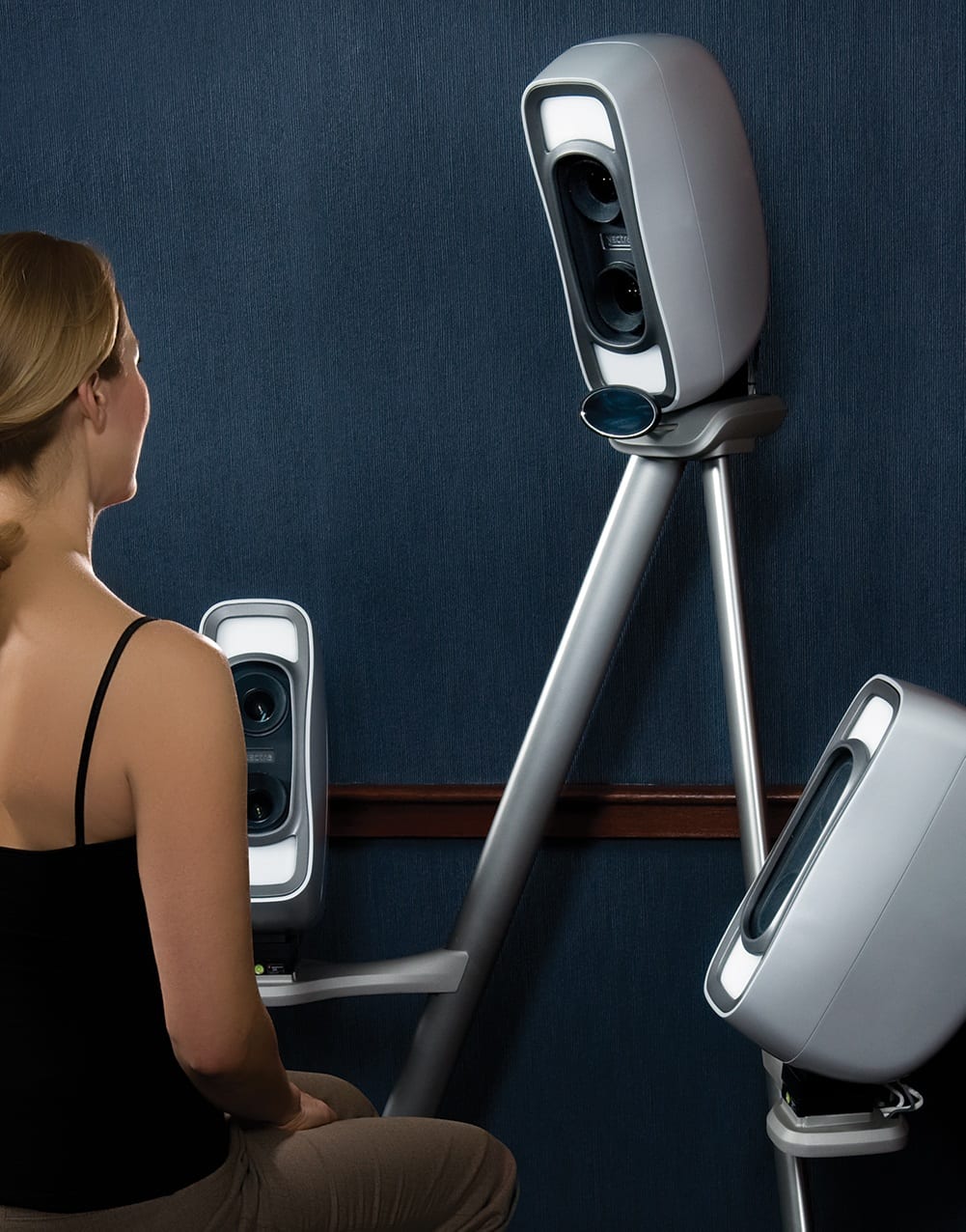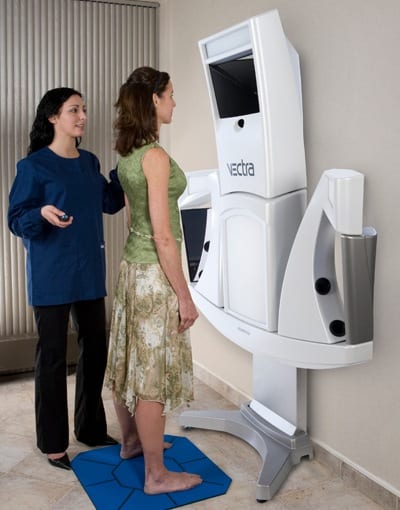 How VECTRA 3-D Imaging Works
The sleek VECTRA 3-D machine rapidly captures high-resolution color images of different angles of your face or body. Dr. Freeman then uses computer software to synthesize the images to create a customizable, 3-dimensional digital image you can view. Together with the doctor, you can discuss your goals and talk about your different cosmetic choices.

Feel Confident
Sometimes it can be difficult for patients to process all their options and all the information they are given before making decisions about plastic surgery. Breast augmentation, for example, involves choices about the type of implant, the size and shape, and whether to combine the procedure with a breast lift. This is where VECTRA simulations, which will be quite similar to your actual results, can really help. Seeing a 3-D simulation of various options can provide you with a sense of confidence when you make your final choices.
Meet Our Surgeons
Credentials You Can Trust


Back to Top