Freeman Plastic Surgery: Mark E. Freeman, MD
1855 Madison Avenue
Idaho Falls, ID 83404
Phone: (208) 881-5351
Toll-Free: (866) 833-5351
Mon–Thu: 8:30 a.m.–5 p.m.
Fri: 8:30 a.m.–4 p.m.

CoolTone®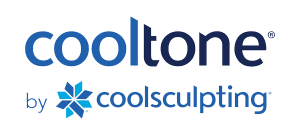 People who work out regularly are familiar with the concept of "hitting a plateau"—reaching a point when it becomes difficult to increase muscle tone in specific areas of the body. CoolTone can boost you over the plateau, toning your abdomen, buttocks, and thighs with a nonsurgical muscle-building procedure.
By strengthening your core muscles, CoolTone also helps improve posture and reduce back pain.
What Is CoolTone?
CoolTone strengthens the abdomen, buttocks, and thighs by nonsurgically stimulating involuntary muscle contractions. When paired with fat reduction treatments, it can create the sculpted, toned physique most active people want. That's why many of our CoolTone patients combine their treatments with CoolSculpting®, a nonsurgical fat reduction procedure.
How Does CoolTone Work?
Cleared by the FDA for toning muscle, CoolTone uses an innovative technology called magnetic muscle stimulation. Muscle science experts developed this technology after studying leading athletic performances. CoolTone's AMP electromagnetic pulses stimulate muscle contractions to strengthen muscle fibers in the treatment area. Although CoolTone is known for toning muscle, it triggers so many muscle contractions that it also burns fat. During a single 30-minute CoolTone abdominal session, a patient experiences the equivalent of 25,000 situps.
Who Is a Candidate for CoolTone?
CoolTone is excellent solution for people whose weakened abdominal muscles cause lower back pain, imbalance, or an uneven gait. By strengthening the core muscles, CoolTone gradually addresses these concerns without surgery. CoolTone can also benefit active women and men who are already in good overall shape but have specific trouble spots they want to tone. If you want to tone your abdomen, buttocks, or thighs—which can be difficult to sculpt even for people who exercise regularly—CoolTone offers a solution.
CoolTone Before and After Photos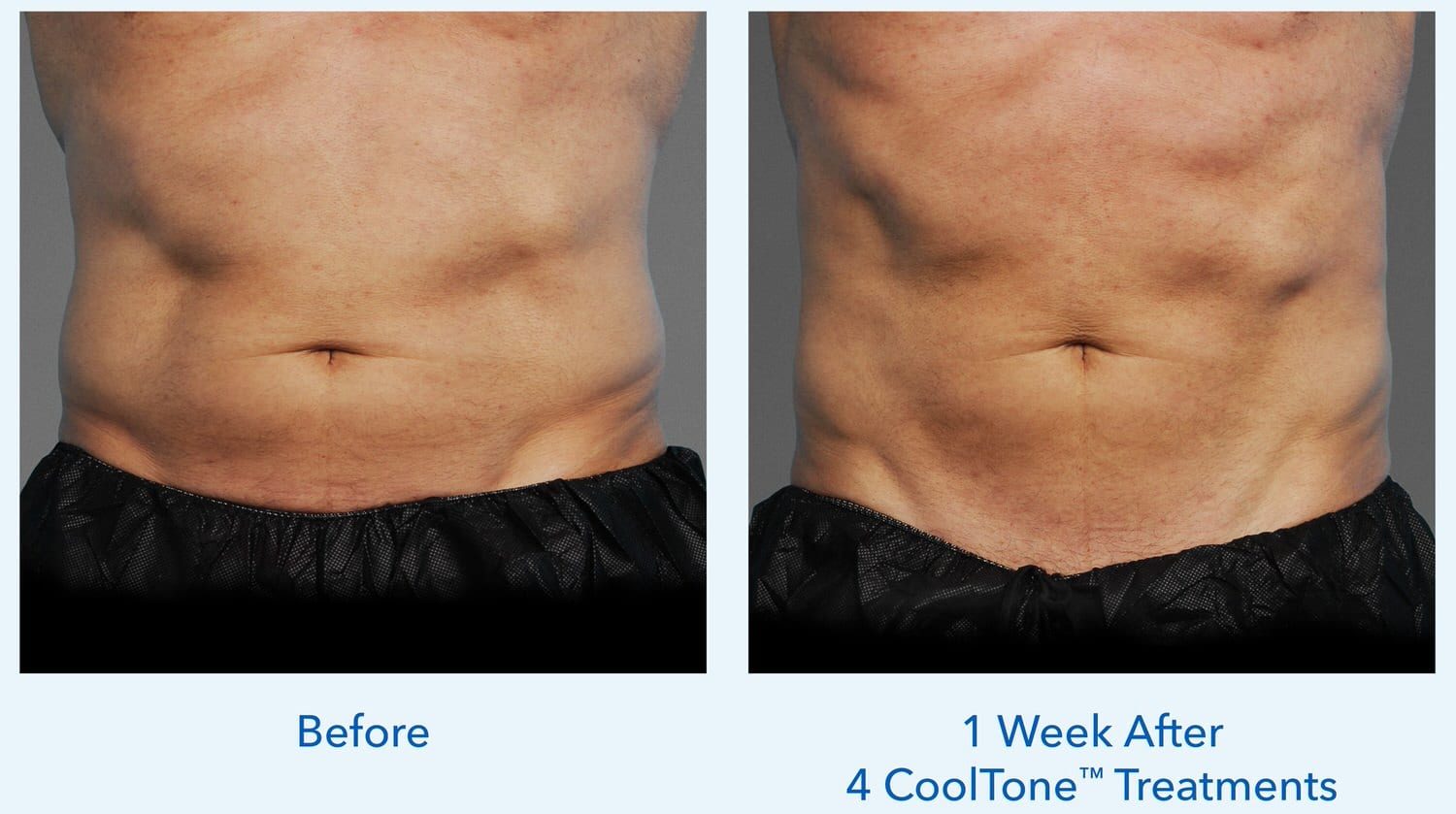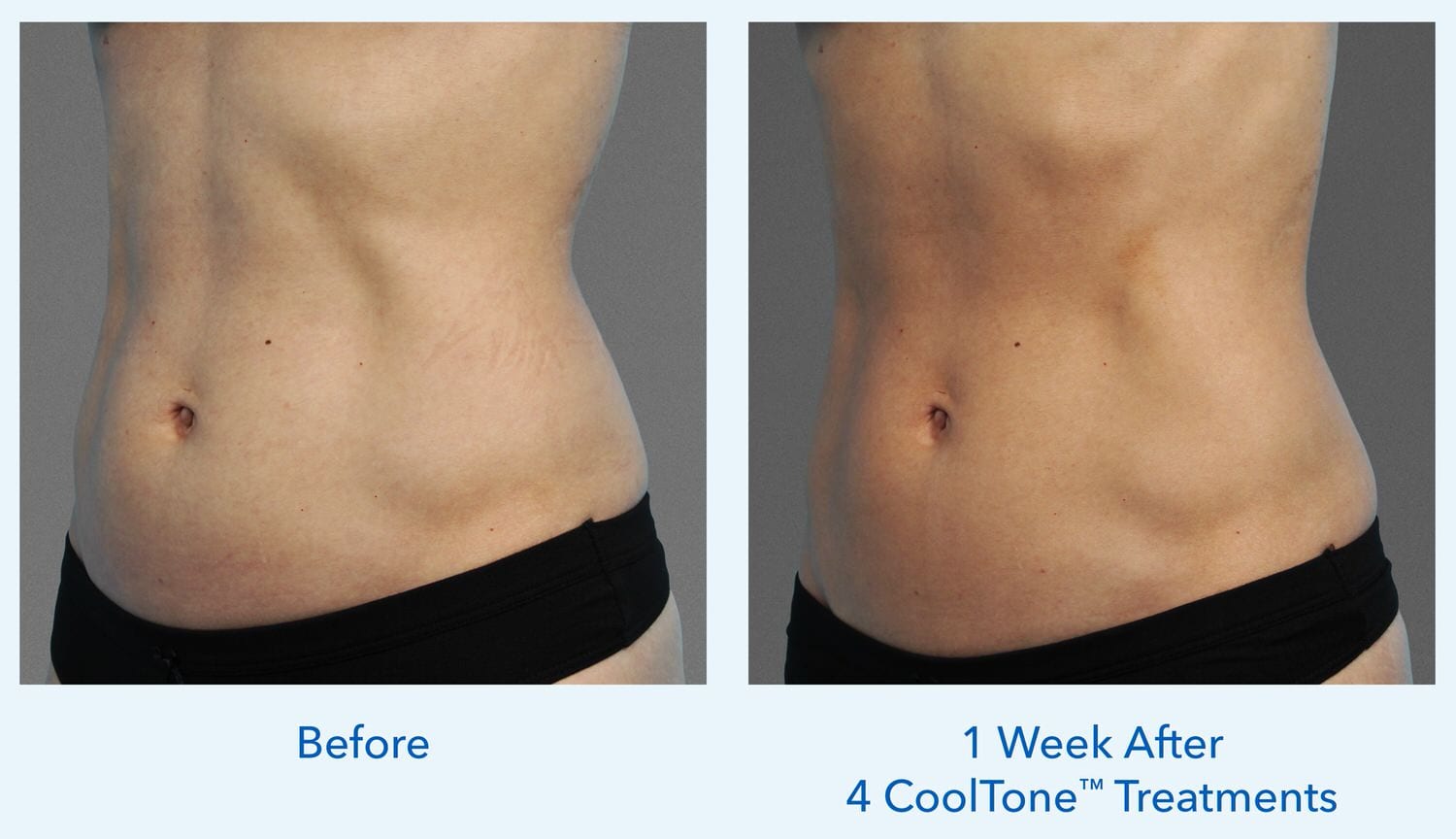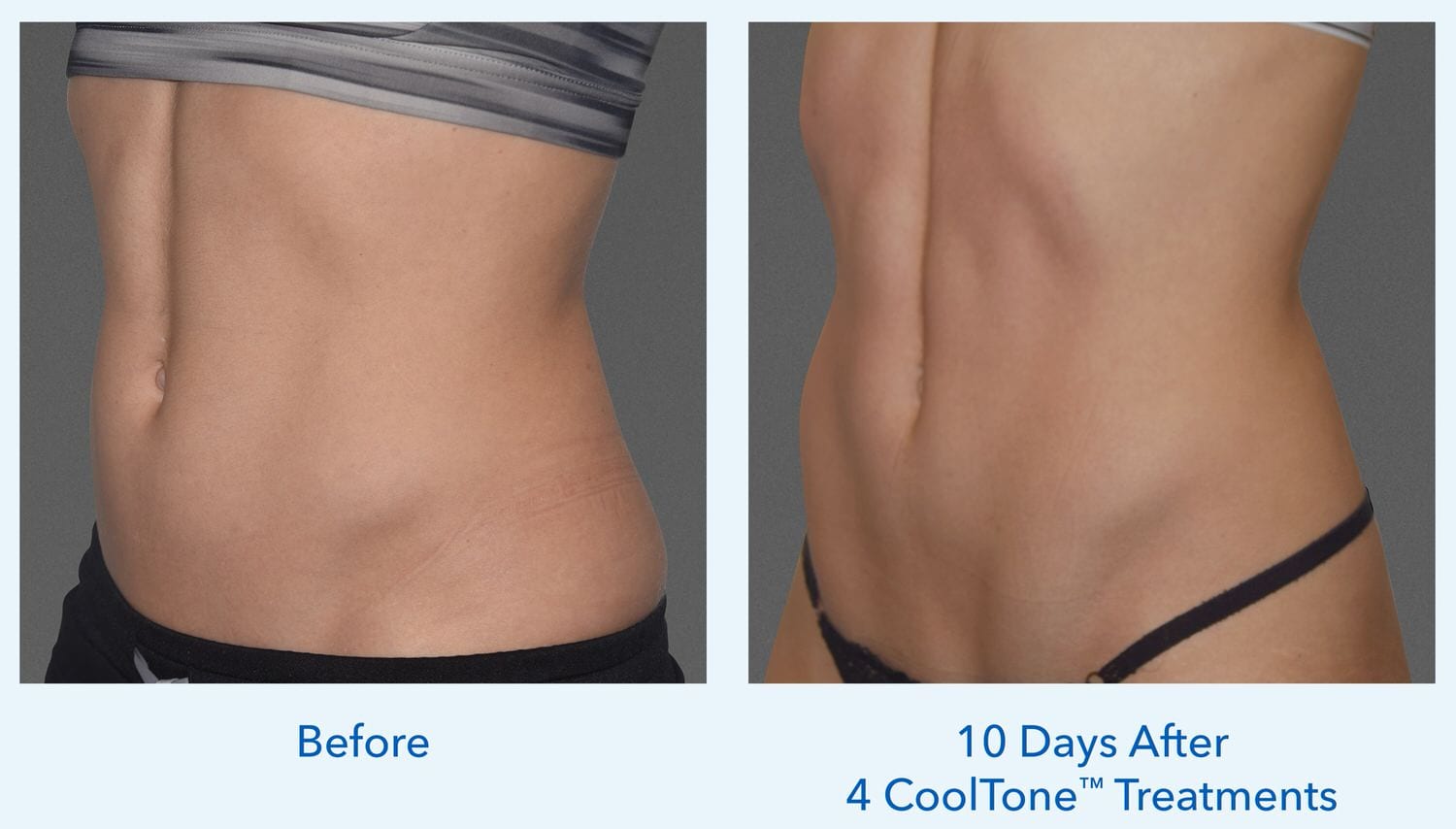 Keep in mind that each patient is unique and your results may vary.
What Happens During a CoolTone Treatment?
Patients will lie down comfortably on a table while the provider attaches the CoolTone applicator paddle to the treatment area. The electromagnetic energy of the noninvasive device passes painlessly through the skin and fat layers to target the muscle. The muscle responds to this stimulation by contracting thousands of times—that's many more muscle contractions than you would experience during a typical workout.
Each treatment lasts about 30 minutes. For the best results, we suggest our patients schedule an initial 6-treatment builder package over a 3-week period.
What Is a CoolTone Recovery Like?
Muscle contractions that patients experience during a CoolTone treatment don't cause discomfort, but you'll feel the effects after your procedure. It's important to hydrate after your treatment session to flush lactic acid from the muscles and minimize soreness. Even though you will be sore, you can return to work or other regular daily activities immediately after the procedure.
When Will I See My CoolTone Results?
As with other nonsurgical muscle toning or fat burning treatments, results appear gradually. Results are usually noticeable about 2 to 4 weeks after the final treatment session, and patients often schedule follow-up treatments to maintain the sculpted contours.
How Long Will My CoolTone Results Last?
Patients who continue to work out regularly with exercises targeting the muscles toned during treatments can maintain the results indefinitely. As mentioned, some people may want to schedule maintenance CoolTone procedures to keep their abs, thighs, and buttocks contoured.
If you live near Idaho Falls and would like to learn more about CoolTone treatments, please request a consultation online or call (208) 881-5351 to schedule an appointment. People visit us for CoolTone from Pocatello, Boise, and throughout Idaho and Wyoming.
Back to Top