Freeman Plastic Surgery Laser & MedSpa: Mark E. Freeman, MD
1855 Madison Avenue
Idaho Falls, ID 83404
Phone: (208) 881-5351
Toll-Free: (866) 833-5351
Mon–Thu: 8:30 a.m.–5 p.m.
Fri: 8:30 a.m.–4 p.m.

Laser Tattoo Removal

People who get tattoos know what an excellent method of self-expression they can be. But they are also permanent and, for some people, a source of regret as time passes. Fortunately, thanks to laser tattoo removal at Freeman Plastic Surgery in Idaho Falls, tattoos don't have to be permanent after all. We use the Astanza laser system to safely and effectively remove tattoos over a series of convenient sessions.
You don't have to live with a tattoo you no longer want. The first step is to request an appointment online to meet with Dr. Mark Freeman and our cosmetic team, or call our office to schedule an appointment.
What Is Laser Tattoo Removal?
Laser technology is the only clinically proven way to remove tattoos without scars. The Astanza laser uses specific wavelengths that target certain colors of tattoo ink while avoiding damage to surrounding skin tissue. We customize your treatment based on the specific location and colors used in your tattoo.
During the procedure, pulsing beams of light are aimed at your tattoo. Ink particles absorb the laser energy, shattering into smaller particles. The body flushes these particles away, and the tattoo gradually fades.
Factors influencing the tattoo removal treatment include: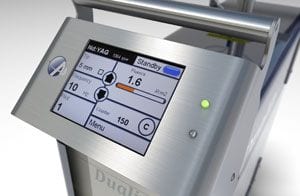 Skin and tattoo color
Tattoo type and age
Amount and depth of ink
Laser light color, frequency, pulse duration, and spot size
Skin temperature
Cooling and treatment timing
Completely erasing the tattoo requires several treatments. The exact number depends on the tattoo's size, its quality, and its location on the body. Tattoos on the lower arms or legs may take longer to fade.
Before & After Photos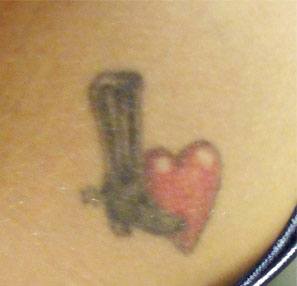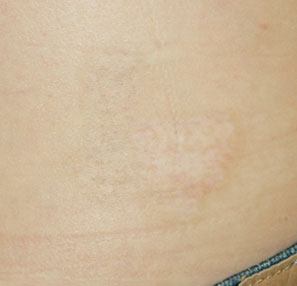 Photos Courtesy of Astanza
Your Procedure
A laser tattoo removal procedure begins with numbing the treatment area. The Cryo 6 machine enhances your comfort during the procedure and is the only cooling method that can be used during a laser treatment without interfering with its effectiveness. Other methods, including numbing cream or even a local anesthetic, may be recommended depending on patient preference.
Because each tattoo is unique, the specific treatment we use depends on the nature of the tattoo you want removed. The Astanza Trinity laser system actually combines the power of two lasers, the Duality and the Eternity, giving us the versatility necessary to treat virtually any tattoo safely and effectively. During your treatment, a member of our team places the Astanza handpiece against your skin's surface and activates the laser, moving it over the whole tattoo slowly. Some patients describe the sensation as a mild sting.
Tattoos created by experienced professionals tend to be easier to remove because the ink is relatively even at the same level of the dermis (the layer just below the surface). Less experienced tattoo artists are less consistent, meaning it may take more treatments to get satisfactory results.
Recovery
The treatment area is cooled immediately after each procedure to minimize discomfort. We apply a topical antibiotic ointment and cover the area with a bandage to protect the site. It's also important to protect the area from the sun between treatments, which are usually scheduled about 6 to 8 weeks apart.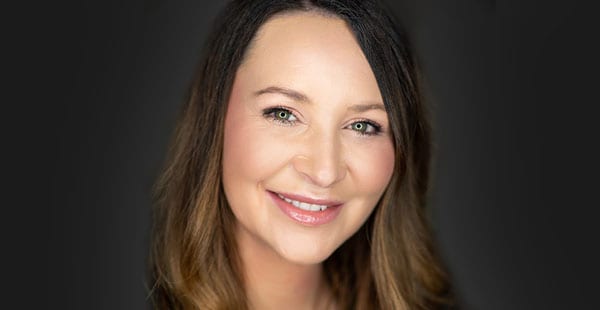 Meet Shasta
Our licensed aesthetician Shasta is highly trained in a wide range of technologies, products, and procedures. Her varied experience ensures the best course of treatment for your unique needs.
What Is the Cost of Laser Tattoo Removal?
The total cost of laser tattoo removal varies depending on several factors, including the size of the tattoo and the number of treatments needed.
Our general pricing by size:
Ring finger or any extremely small tattoo: $75 per treatment
Tattoo smaller than a business card: $125 per treatment
Medium tattoo (about the size of a dollar bill): $195 per treatment
Large tattoo: $250 per treatment
Tattoos that are larger than a typical postcard require customized pricing.
Back to Top