Freeman Plastic Surgery Laser & MedSpa: Mark E. Freeman, MD
1855 Madison Avenue
Idaho Falls, ID 83404
Phone: (208) 881-5351
Toll-Free: (866) 833-5351
Mon–Thu: 8:30 a.m.–5 p.m.
Fri: 8:30 a.m.–4 p.m.

HydraFacial MD®

Each person's skin is unique, and bringing out a healthy, glowing look requires customized care. With the HydraFacial MD system, we can tailor treatments to your precise needs, blending the best of a relaxing spa facial with clinically backed science to produce impressive results. Your most beautiful skin is within reach with HydraFacial at the Idaho Falls and Jackson Hole practice of Dr. Mark Freeman.
To learn more about how HydraFacial treatments can enhance your skincare regimen, request an appointment online or call our office at (208) 881-5351.
What Is HydraFacial MD?
Unlike a traditional facial, HydraFacial MD uses a patented process called Vortex-Fusion®. Using a handheld device, Vortex-Fusion exfoliates and purifies your skin while administering nourishing serums deep within for a comprehensive improvement that you can feel and see after just one treatment.
HydraFacial MD is far from a one-size-fits-all treatment. Instead, each gentle facial is customized with different settings based on the concerns you'd like to treat. We can target:
Fine lines and wrinkles
Texture issues
Dark spots
Dullness or uneven tone
Oily or congested skin
We use different serums in each HydraFacial treatment that contain a thoughtful blend of hyaluronic acid, peptides, and antioxidants. Each of these ingredients works together to restore youthful hydration and tone to skin, improving its resilience and health for the long term.
Before & After Photos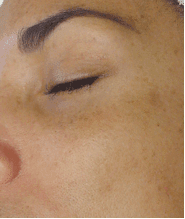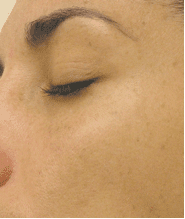 Photos Courtesy of HydraFacial MD
View Before & After Photos
What to Expect During Your HydraFacial Treatment
You can expect your HydraFacial treatment to last about 45 minutes to an hour with one of our plastic surgery nurses or Master Aestheticians. Optimal results are most likely with a regular series of treatments, as you might with standard facials or other med spa services. HydraFacial is a comfortable, relaxing experience that typically requires 4 steps:
Exfoliation: Using a combination of manual and chemical techniques, HydraFacial's first step clears away dull, dead cells, making skin more receptive to treatment.
Peel: A potent mix of alpha-hydroxy acids clears out congested pores and gives skin a radiant boost without irritation.
Extraction: We use the gentle suction mechanism on the Vortex-Fusion handpiece to manually clear away stubborn blackheads and other impurities that can lead to blemishes.
Fusion: Finally, the Vortex-Fusion handpiece delivers serum deep within your skin, allowing it to nourish the tissues that need it most.
During your visit, we can also recommend other treatments that may benefit you. If you are interested in targeting fine lines, spots, acne, or many other concerns, you may be a good fit for Forever Young BBL™ treatments, Halo™ laser treatments, or laser skin resurfacing.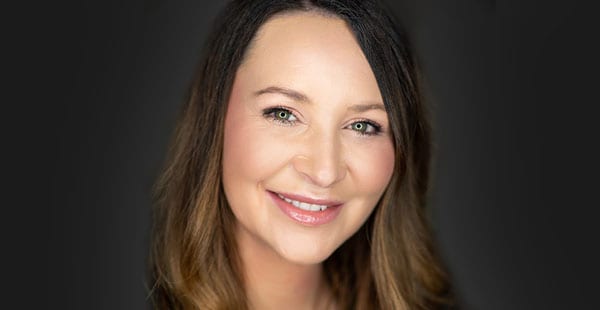 Meet Shasta
Our licensed aesthetician Shasta is highly trained in a wide range of technologies, products, and procedures. Her varied experience ensures the best course of treatment for your unique needs.
What Is HydraFacial Recovery Like?
Many of our patients appreciate the fact that HydraFacial requires no measurable downtime. In fact, immediately after your treatment, you may apply sunscreen and makeup and return to your regular activities, just as you would after a traditional facial.
How Long Do HydraFacial Results Last?
You can expect your skin to look bright and fresh for about a week, making HydraFacial MD the perfect treatment to undergo prior to a special occasion. Other patients choose to visit our office for regular HydraFacials, making the treatment a key part of their skincare routines. You may also wish to prolong your results with the right skincare products. During your initial appointment, we'll discuss your skincare goals with you to help you determine which options best suit your needs.
Frequently Asked Questions
Who is a good candidate for HydraFacial MD treatments?
One of the benefits of a HydraFacial treatment is that it is designed for patients of virtually all skin types. Even patients who avoid other treatments because they have extremely sensitive skin can benefit from the HydraFacial MD procedure. Our nurse specialist assesses each patient before the procedure and may recommend serums or other professional skincare products to customize each treatment.
How soon after getting fillers injected can I undergo a HydraFacial treatment?
You may get different answers from different providers, but we recommend waiting 1 to 2 weeks after having fillers such as JUVÉDERM® injected before undergoing a HydraFacial. Even though the HydraFacial is a non-invasive, gentle procedure, it may cause fillers to spread if performed too soon after injections.
Should I get a HydraFacial or microdermabrasion treatment?
Each treatment offers unique benefits, but the best treatment for a patient depends on his or her cosmetic goals and skin type. Microdermabrasion is a more aggressive treatment that may not be a good choice for highly sensitive skin types, unlike a HydraFacial. It is considered a no-downtime treatment. We can help you determine which treatment would be best for you based on the precise concerns you want to target and your skin type.
Back to Top